Friday 8th June – Sunday 10th June 2018
Entries Now Open!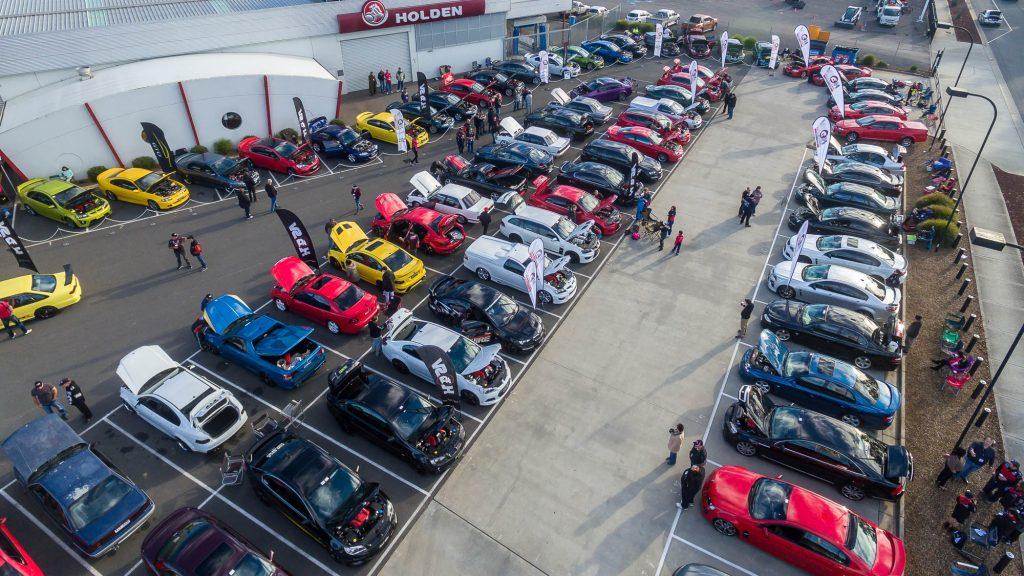 How to Enter HSV Fest 2018
Entry is open only to financial members of any HSV Owners Club worldwide.
Entry and payment needs to be made online no later than Sunday 6th May 2018.
No late entries, no exceptions.
Simple Steps to Enter:
1. Book your accommodation
2. Register your details online and create your account
3. Enter and make your selections online (from 5th February 2018)
4. Pay for your selections online
1. Book Your Accommodation
The member submitting their entry may include guests (family, friends etc.), and the member will be responsible for ensuring that the booking details for themselves and all guests are correct as changes cannot be made to any entry nor refunds given after the closing date.
Please first book accommodation for yourself and guests direct with the venue. Please make sure that your accommodation is secured prior to submitting your HSV Fest entry.
2. Register Your Details Online and Create an Account
Registration and payments are made through the NSW HSV Club's website hsvclubnsw.com.
Registration in the above website is the first step in creating your Account and is required before you can Login. If you entered and registered last year you don't need to do it again.
Once you have registered (top right of that website), just Login to gain access to your Account.
If you have not previously registered and created an account, or are having difficulty in Registering or creating your Account, please click here for step by step instructions.
Creating your Account will save you having to enter the same information each time that you use this system in the future.
3. Determine what Exclusive HSV Fest 2018 Merchandise that you want to pre-order.
HSV Fest 2018 merchandise is exclusive to event entrants only and can only be pre-ordered at the time of entry. Pre-ordered HSV Fest merchandise will be available for collection from the Victorian Team at Registration on Friday 8th June 2018 at the Siesta Resort. The HSV Fest 2018 Merchandise selection is below:
Hoodies $50.00 each
T-Shirts $30.00 each
Stubby Holders $6.00 each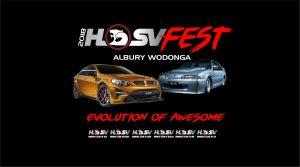 4. Enter & Make Your Selections Online
After making sure that you are logged in, please click here to proceed to the HSV Fest 2018 Entry page.
The entry price includes a Spit Roast Dinner on the Friday night and an exclusive HSV Fest 2018 event sticker.
When choosing your selections, please indicate the selections for one person at a time and add that person's selections to Your Cart. Continue adding other person's selections to Your Cart and when finished click on "Proceed to Checkout" to finalise the transaction. You will then be shown all your Billing Account details as well as your order details.
5. Pay for Your Selections Online
At the bottom of that web page, check the "I've read and accept the terms & conditions " box and then "Proceed to PayPal where you can pay by Visa, MasterCard or PayPal.
Please make sure all the events & meals that you order show up on your final receipt. If you are missing any, you can go back to this page at any time, add that item and then process your payment.
You will be emailed a detailed confirmation listing all of your selections. We recommend that you print out a copy as your proof of purchase an entry.
---
Accommodation Options
HSV Fest will be based at the Siesta Resort Albury and rooms have been reserved for our Club members. These rooms are available on a "first in" basis, but if you are unable to book at the Siesta the following accommodation options are recommended:
Siesta Resort 416/422 Wagga Rd, North Albury NSW 2641, Phone: (02) 6025 4555
When booking please tell the Siesta which HSVOC Club you are with. Room pricing to be advised.
Thurgoona Country Club Resort, 1 Evesham Place, Thurgoona NSW 2640. Phone: (02) 6043 1411
Albury Classic Motor Inn – 404 Wagga Road, Lavington, Albury 2641. Phone (02) 60257177
Quest Apartment Hotel – 46 Reid St, Wodonga VIC 3690. Phone: (02) 6043 8300
---
Please click here to download a printable .pdf version of these instructions.
---
Supported Charity
This year HSV Fest will be supporting Camp Quality.

---
Organising Team
James Weber (ACT)
E: luvhsv@hotmail.com
Pete Eastwood (Vic)
E: gosickr8@gmail.com
Joe Rapinett (Vic)
E: joerapinett@outlook.com
Ian Williams (NSW)
E: hsvfest@hsvclubnsw.com
---

---