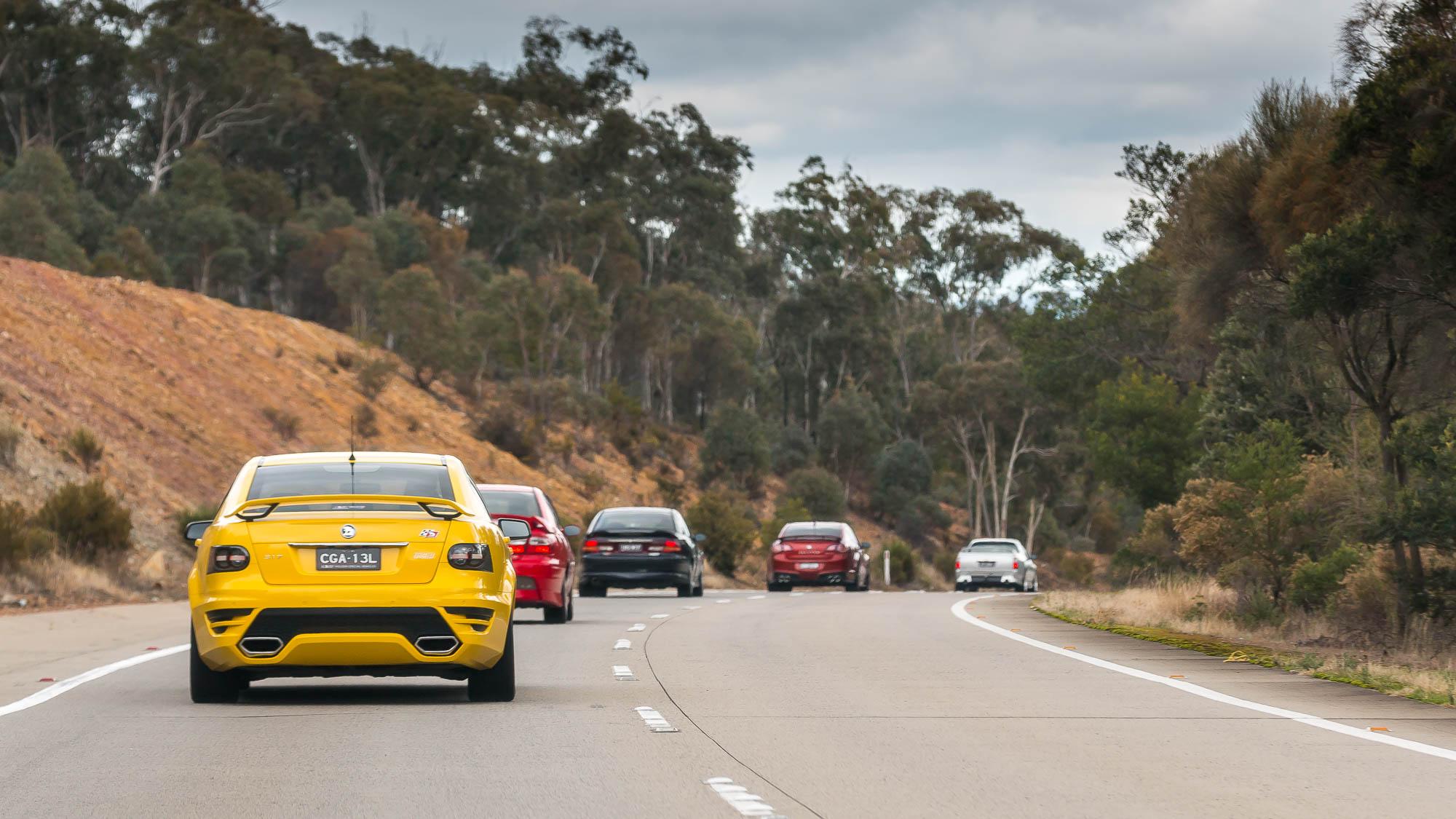 About HSV Fest
After the 2012 HSV Nationals that were held in Brisbane, James Weber (ACT) suggested to Pete Eastwood (Vic) over a beer that as they had so much fun at that event, they consider holding a joint annual event together similar to the HSV Nationals but on an lower cost, less formal basis.
After doing a bit of homework, the first HSV Fest was held in Albury/Wodonga on the Queen's Birthday long weekend in June 2013 with just 12 cars attending from the ACT and Victorian HSVOC's. After the news of the success of this event spread, the second HSV Fest was held in 2014 with nearly 50 cars making the trip. The NSW HSVOC was invited in 2015 with this event now becoming too large to organise on the informal basis that it had been in previous years.
A small Organising Team of James Weber (ACT), Pete Eastwood and Joe Rapinett (Vic) and Ian Williams (NSW) was formed to organise the 2016 HSV Fest with duties being shared between the clubs. 2016 also saw the introduction of an online entry and payment system so that accurate orders could be placed in advance with event suppliers to ensure that staffing was in place and that nothing ran out.
2017 was the 5th HSV Fest and the largest yet, with the introduction of a Dyno Shootout and over 200 people attending from the 3 Club's. The success of this large event was also due to the assistance of several other HSVOC members Roxy Duke (ACT), Chris Kelly (Vic) and Louise & Brett Davey (NSW) and many other HSVOC members who helped out at the various events they attended.
The success of this event is also based on its guiding principles: fun, informality and value. It doesn't include serious indoor shows, formal dinners and big budgets – but it will include events and activities to satisfy most HSV owners at a cost where members can afford to bring their families and include them in with the fun. HSV Fest is definitely the "must do" event each year for every HSV Club member!
---
Supported Charity
This year HSV Fest will be supporting Camp Quality.

---

---
HOME